We helpen bij uw marketing & sales activiteiten door de site of shop beter vindbaar te maken in de zoekmachines, door bezoekers te converteren tot klanten, door klanten te binden en te verleiden via relevante social platvormen.
We helpen bij workflow optimaliseren door technische koppelingen zoals uw webshop integreren met uw backoffice voorraad- en financiele systemen.
We maken maatwerk mobile apps waarbij geolocatie, barcode scanners, vingerafdrukherkenning, geofencing, QRcodes, Augmented reality kan worden ingezet.
website
webshop
nieuwsbriefsysteem
bannersysteem
iOS app (iPhone / iPad)
Android app
social media
zoekmachine optimalisatie
conversie optimalisatie
Turnkey projecten of delen hiervan in de vorm van advies, projectbegeleiding, seo- en conversie-optimalisatie, maatwerk development.
CyberNed Internet Services
Geuzenkade 67
1056 KN  Amsterdam
T: +31 (0)20 221 99 62
E: info@cyberned.com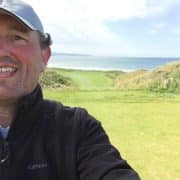 Bekijk profiel op LinkedIn van Jan Westerink
CyberNed Internet Services